MY PATH TO LAW AND MODERNIZATION AT YALE, 1968-70: A MEMOIR OF RADICALIZATION
Resumo
In his paper for this collection on the history of the L&M program at the Yale Law School and in several other papers, David Trubek "affectionately" attributes a role to me, as a sort of angel of destruction or a fox in the chicken coop, a "nightmare." This is exaggerated! I did, however, play a part in supporting the emergence from the program of legal academic projects--the Law and Society Association, the field of law and development and critical legal studies--that rejected some of the meliorist liberal Cold War assumptions of the program's initial formulation. That involved intense academic discussions among and between students and teachers who understood ourselves to share a deep intellectual, political and often affective bond.
It was a moment of radicalization. It was simultaneously about the role of the US in the world, Vietnam and the imperialist project in the background, and equally about the dramatic crisis in race relations as black opposition to white supremacy turned to various forms of violence. Although we were all pre-boomers, assistant profs and graduate students, it was no less intense than what was happening on college campuses.
For all that, it is true as Dave affirms that I was vocally critical of a basic premises of the program: that making the legal systems of "underdeveloped countries" work better according to the model of the US legal system would be in the interest of those countries because it would promote economic development. My skepticism extended to the foundational idea that "modernization" itself, understood as economic development based on industrialization, with accompanying societal and institutional changes, was a benign as well as inevitable process (as long as it did not devolve into communism). 
Referências
Aron, Raymond. 1955. L'Opium des intellectuels. Paris: Calmann- Lévy.
Evans-Pritchard, EE. 1940. The Nuer: A Description of the Modes of Livelihood and Political Institutions of a Nilotic People. Oxford: Clarendon Press.
Freud, Sigmund. 1920. A General Introduction to Psychoanalysis, translated by G. Stanley Hall. New York: Boni and Liveright.
Furnivall, John Sydenham. 1932. An Introduction to the Political Economy of Burma. Rangoon: Burma Book Club.
_____. 1948. Colonial Policy and Practice: A Comparative Study of Burma and Netherlands India. Cambridge: Cambridge University Press.
Gramsci, Antonio. 1992. The Prison Notebooks, translated by Joseph A. Buttigieg. New York: Columbia University Press.
Koestler, Arthur. 1946. Darkness at Noon, translated by Daphne Hardy. New York: The Modern Library.
Koestler, Arthur and Ignazio Silone, Richard Wright, Andre Gide, Louis Fischer, and Stephen Spender. 1949. The God That Failed: A Confession, edited by Richard Crossman. New York: Harper.
Lévi-Strauss, Claude. 1968. The Savage Mind. Chicago: University of Chicago Press.
Lhomme, Jean. 1966. Pouvoir et sociéte économique. Paris: Éditions Cujas.
Llewellyn, Karl N. 1930. "A Realistic Jurisprudence-The Next Step." Columbia Law Review 30(4, 431).
Lukács, György. 1923. "Reification and the Consciousness of the Proletariat." In History and Class Consciousness, translated by Rodney Livingstone. Cambridge: MIT Press.
Marcuse, Herbert. 1941. Reason and Revolution: Hegel and the Rise of Social Theory. London: Oxford University Press.
Marx, Karl. 1844. "On the Jewish Question." In Selected Essays, translated by H.J. Stenning. London: Leonard Parsons.
_____. 1887. Capital, Vol. 1, translated by Samuel Moore and Edward Aveling, edited by Frederick Engels. Moscow: Progress Publishers.
Nadel, SF. 1942. A Black Byzantium: The Kingdom of Nupe in Nigeria. London: Oxford University Press.
Nietzsche, Friederich. 1887. The Genealogy of Morals, translated by Horace B. Samuel. New York: Boni and Liveright.
Nkrumah, Kwame. 1965. Neo-Colonialism: The Last Stage of Imperialism. London: Thomas Nelson & Sons.
Piaget, Jean. 1952. Play, Dreams and Imitation in Childhood. New York: W. W. Norton & Company
Weber, Max. 1954. The Sociology of Law in Economy and Society, translated by Max Rheinstein. Cambridge: Harvard University Press.
DOI:
https://doi.org/10.21783/rei.v7i2.645
Métricas do artigo
Metrics powered by PLOS ALM
Apontamentos
Direitos autorais 2021 Duncan Kennedy

Esta obra está licenciada sob uma licença
Creative Commons Atribuição 4.0 Internacional
.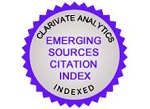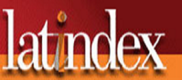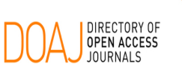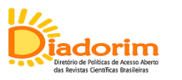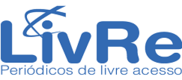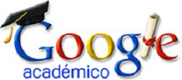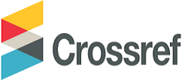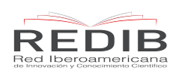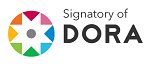 Desenvolvido por: