FROM LEGAL MISSIONARY TO CRITICAL SCHOLAR: MY LAW AND MODERNIZATION JOURNEY
Resumo
In 1966, like a god descending from Mount Olympus, National Security Advisor Walt Whitman Rostow arrived in the US Embassy in Rio to review the USAID program. Brazil was considered to be strategically important to the US fight against communism in Latin America and the US aid program there was one of the largest in the world.
The author of the leading treatise on modernization and now a high-ranking foreign policy official, Rostow symbolized the marriage of knowledge and power. Having developed the ideas about modernization that animated US development policy in the 1960s, Rostow was in Brazil to see how the  theory was working in practice.
Here was the beau ideal of the Cold Warrior, armed not with guns and mortars, but with social science theory. Here was someone who could write the "non-communist manifesto" with one hand and oversee a massive foreign affairs bureaucracy with the other.
60 years on, this moment remains fixed in my memory. As a junior member of the USAID Mission staff, I attended the meetings in which Rostow, in a professorial tone, told seasoned foreign aid specialists how they should be doing their jobs.
I was hooked. Here was the marriage of science and policy, of modernization theory and foreign affairs. Here was a vision for a career that married success in the academic realm with success in the policy world. It inspired my move from the Department of State to academia a few years later. And it led directly to the Yale Program in Law and Modernization.
The Program was set up to use the modernization theory Rostow had helped create to illuminate and guide legal development in the Third World. We started on this project with enthusiasm. But before long, many who participated in the Program began to question the modernization story. Ironically. instead of being the headquarters for the application of modernization theory to law, the Yale Program became a center for critique of the theory and the source of alternative ideas. In this essay, I trace the evolution of the Program from the beginning to the emergence of a critical stance by recounting my experience as one of its architects.
Referências
Cardoso, Fernando Henrique and Carlos Estevan Martins. 1969. Dependencia e Desarrollo in America Latina. Mexico City: Siglo XXI.
Cardoso, Fernando Henrique. 1773. "Associated-Dependent Development: Theoretical and Practical Implications." In Authoritarian Brazil: Origins, Policies, and Future, edited by Alfred Stepan. 142. New Haven: Yale University Press.
Donaggio, Angela. 2014. "Limitations of Legal Transplants and Convergence to Corporate Governance Practices in Emerging Markets: The Brazilian Case." In Corporate Governance in Emerging Markets 127, edited by Sabri Boubaker and Duc Khoung Nguyen. New York: Springer.
Foreign Assistance Act of 1961, Pub. L. 87-194 § 211(d), 75 Stat. 427-428. Amended by Pub. L. 89-583 § 103, 80. Stat. 797 (1966). Repealed by International Development and Food Assistance Act of 1978, Pub. L. 95-424, 92 Stat. 942.
Furnival, John Sydenham. 2014. Colonial Policy and Practice: A Comparative Study of Burma and Netherland India. Cambridge; Cambridge University Press.
Galanter, Marc. 1966. "The Modernization of Law." In Modernization: The Dynamics of Growth, edited by Myron Weiner. New York: Basic Books.
Goldbach, Toby S. 2019. "Why Legal Transplants?" Annual Review of Law and Social Science 15 (583).
Latham, Michael. 2000. Modernization as Ideology: America Social Science and "Nation Building" in the Kennedy Era. Chapel Hill: University of North Carolina Press.
Poser, Norman S. 1966. "Securities Regulation in Developing Countries: The Brazilian Experience." Virginia Law Review 52 (1283).
Prado, Mariana Mota and Michael J. Trebilcock. 2019. Institutional Bypasses: A Strategy to Promote Reforms for Development. Cambridge: Cambridge University Press.
Stanton, Thomas H. 2014. "Law and Economic Development: The Cautionary Tale of Colonial Burma." Asian Journal of Law and Society 1 (165).
Steiner, Henry and David M. Trubek. April 1971. Brazil -- All Power to the Generals. Foreign Affairs 49(3) (464).
Skocpol, Theda. 1977. "Wallerstein's World Capitalist System: A Theoretical and Historical Critique. American Journal of Sociology 82(5) (1075).
Tipps, Dean C. 1973. "Modernization Theory and the Comparative Study of Societies: A Critical Perspective."
Comparative Studies in Society and History 15(2) (199).
Trubek, David. 1971. "Law, Planning, and the Development of the Brazilian Capital Market: A Study of Law in Economic Change" in the New York University Institute of Finance Bulletin, No. 72-73. Available at https://media.law.wisc.edu/s/c_8/fwfhn/pub_law_planni-arket_1971.pdf.
Trubek, David M. and Marc Galanter. 1974. "Scholars in Self-Estrangement: Some Reflections on the Crisis in Law and Development Studies in the United States." Wisconsin Law Review 1974 (1062). Available at https://repository.law.wisc.edu/s/uwlaw/item/15835.
Trubek, David. 2007. "The Owl and the Pussy-Cat: Is There a Future for Law and Development." Wisconsin International Law Journal 25 (235). Available at https://blogs.law.wisc.edu/s/uwlaw/item/21041.
Trubek, David. 2011. "Reforming Legal Education in Brazil: From the Ceped Experiment to the Law Schools at Getulio Vargas Foundation." University of Wisconsin Legal Studies Research Paper No. 1180. Available at https://repository.law.wisc.edu/s/uwlaw/media/25910.
Trubek, David. 2015. Duncan Kennedy and my Worst Nightmare. Unbound Harvard Journal of the Legal Left 56. Available at https://legalleft.org/wp-content/uploads/sites/11/2015/11/Trubek-Worst-Nightmare.pdf.
Trubek, David. 2016. "Law and Development: Forty Years After 'Scholars in Self-Estrangement.'" University of Toronto Law Journal 66(3) (301). Available at https://www.researchgate.net/publication/303395035_Law_and_development_Forty_years_after_'Scholars_in_Self-Estrangement'.
Trubek, David and Camila Alves. 2020. "Legal Education Failures, Spontaneous Bypasses, And The Reproduction Of Hierarchy In Brazil: Some Preliminary Thoughts." Journal of Institutional Studies 6(2) (754).
Trubek, David. 2021. "Living in the Contradiction: Globalisation and its Discontents." In Invisible Institutionalisms: Collective Reflections on the Shadows of Legal Globalisation, edited by Swethaa S Ballakrishnen and Sara Dezalay. Oxford: Hart Publishing.
DOI:
https://doi.org/10.21783/rei.v7i2.647
Métricas do artigo
Metrics powered by PLOS ALM
Apontamentos
Direitos autorais 2021 David M. Trubek

Esta obra está licenciada sob uma licença
Creative Commons Atribuição 4.0 Internacional
.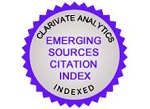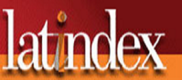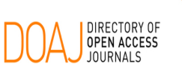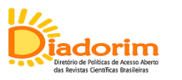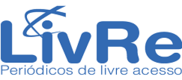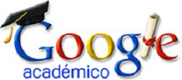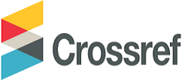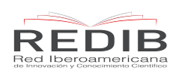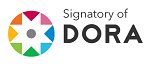 Desenvolvido por: