LEGAL REVOLUTIONARIES AT YALE IN A TIME OF POLITICAL AND SOCIAL CHANGE
Resumo
My comment on the fascinating personal accounts of experiences with the Yale Law and Modernization program will be in part personal. My own career and research interests are part of the ripple effect of that program and of the scholars who participated in it. After offering that personal account, I will try to look at the context for the Law and Modernization initiative in relation to the changing role of law and lawyers in the US and the way in which that role was exported as part of Cold War strategies. I will suggest that the battles around the Law and Modernization Program provide strong evidence of the crisis during an era of relative idealism (not inconsistent with US hegemonic designs abroad and social control policies at home) connected to modernization and what Trubek and Galanter termed liberal legalism.[1] What's more, the program nurtured leaders in producing scholarship designed to update or replace liberal legalism, legal missionaries, and legal imperialism. Much of what we know as Law and Society, Critical Legal Studies, and other critical approaches came from these scholars and the events around Law and Modernization.
I was a freshman undergraduate at Yale at the time of the beginnings of the Law and Modernization program in the Law School in 1968, although I had no sense of the program then. My undergraduate experience was all about the left, the critique of pluralism, European critical theory, and US critical histories. I told my historian advisor that I was thinking of law school (after he told me there were no positions in history), and he warned me about the conservatism, telling me among other things that law faculty tended to drive American cars. When there were demonstrations and strikes around the Bobby Seale trial in New Haven in 1970, followed by the demonstrations and strikes against the Cambodian invasion, I remember a forum where a law student said they could not strike because of the importance of their legal education for solving social problems. In retrospect, there was a sense among non-law students and activists, I think, that elite law was not very relevant to what was going on outside.[2] From the perspective of those within the law school, however, the accounts of the Law and Modernization cohort suggest that the students were nevertheless way in front of the general faculty.
Referências
Abel, Richard (1973). "Law books and books about law." Stanford Law Review 26: 175–228
Abel, Richard (1985). "Law without Politics: Legal Aid under Advanced Capitalism." UCLA Law Rev. 32: 474,
Barnet, Richard (1971). Roots of War. Atheneum.
Berman, Harold J. (1983). Law and Revolution: The Formation of the Western Legal Tradition. Harvard University Press.
Collier, Bonnie (2018). "A Conversation with Jan Deutsch" (2018). Yale Law School Oral History Series. 9. https://digitalcommons.law.yale.edu/ylsohs/9
Dezalay, Yves and Bryant G. Garth (2021), Law as Reproduction and Revolution: An Interconnected History. University of California Press.
Dominguez, Jorge, ed. (1995). Technopols: Freeing Politics and Markets in Latin Americia in the 1990s. Penn State Press.
Galanter, Marc (1974). "Why the 'Haves' Come Out Ahead: Speculations on the Limits of Legal Change," Law and Society Review 9: 95-160.
Garth, Bryant (1980). Neighborhood Law Firms for the Poor: A Comparative Study of Recent Developments in Legal Aid and in the Legal Profession. Sijthoff.
Hackney, James (2012). Legal Intellectuals in Conversation: Reflections on the Construction of Contemporary American Legal Theory. New York University Press.
Hilbink, Thomas Miguel (2006). Constructing Cause Lawyering: Professionalism, Politics, and Social Change in 1960s America. A dissertation in partial fulfillment of the requirements for the degree of Doctor of Philosophy Law & Society Program Institute for Law & Society New York University. Available at https://papers.ssrn.com/sol3/papers.cfm?abstract_id=2417253.
Kabaservice, Geoffrey (2012). The Guardians: Kingman Brewster, His Circle, and the Rise of the Liberal Establishment. Henry Holt.
Kalman, Laura (2005). Yale Law School in the Sixties: Revolt and Reverberations. University of North Carolina Press.
Kolko, Gabriel (1963). The Triumph of Conservatism: A Reinterpretation of American History, 1900–1916. Free Press of Glencoe.
Kolko, Gabriel (1969). The Roots of American Foreign Policy: An Analysis of Power and Purpose. Beacon Press.
Reich, Charles (1964). "The New Property," Yale Law Journal 73: 733-87.
Rostow, Walt W. (1960). Stages of Economic Growth: A Non-Communist Manifesto. Cambridge University Press.
Southworth, Ann (2008). Lawyers on the Right: Professionalizing the Conservative Coalition. University of Chicago Press.
Teles, Steven (2008). The Rise of the Conservative Legal Movement: The Battle for Control Over the Law. Princeton.
"Transcript from the Law & Modernization Round Table." 2021. Featuring Richard Abel, Bryant Garth, Afroditi Giovanopoulou, Duncan Kennedy, Boaventura de Sousa Santos, and David Trubek. On file with the author.
Trubek, David M. and Marc Galanter (1974). "Scholars in Self-Estrangement: Some Reflections on the Crisis in Law and Development Studies in the United States," Wisconsin Law Review 1974: 1062-1102.
Tushnet, Mark (1979). "Truth, Justice, and the American Way: An Interpretation of Public Law Scholarship in the Seventies," Texas Law Review 57: 1307.
Wilkins, David B., David M. Trubek, and Bryon Fong (2020). Globalization, Lawyers, and Emerging Economies: The Rise, Transformation, and Significance of the New Corporate Legal Ecosystem in India, Brazil, and China," Harvard International Law Journal 61(2): 281-355.
DOI:
https://doi.org/10.21783/rei.v7i2.648
Métricas do artigo
Metrics powered by PLOS ALM
Apontamentos
Direitos autorais 2021 Bryant G. Garth

Esta obra está licenciada sob uma licença
Creative Commons Atribuição 4.0 Internacional
.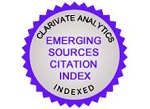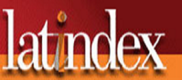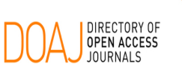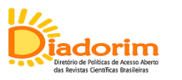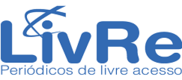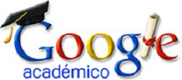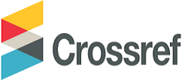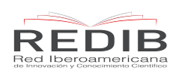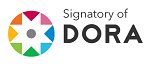 Desenvolvido por: