COMPREENDENDO A MUDANÇA CONSTITUCIONAL INFORMAL
Resumo
Entre muitos trabalhos norte-americanos recentes sobre o problema da mudança informal da Constituição, este artigo demarca uma posição distinta. Teorias da mudança constitucional nos Estados Unidos, aqui se argumenta, devem abordar a questão da relação entre a constituição (com "c" minúsculo) e a Constituição (com "C" maiúsculo) e tratar com seriedade a possibilidade de conflito entre elas. Destacam-se o papel inevitável que o texto da Constituição e a doutrina estrutural do federalismo e da separação de poderes desenvolvem nessa relação e, assim, na mudança constitucional, tanto formal, quanto informal. Com isso, teorias que repousam, exclusivamente, em uma abordagem prática ou em analogias entre desenvolvimentos da constituição (com "c" minúsculo) e tradições, que há na Grã-Bretanha e na Commonwealth, de constituição não-escrita ou "convenções" constitucionais não são aconselhadas. A alternativa que se advoga é abordar a mudança constitucional a partir de uma perspectiva histórica que enfoca a construção do Estado e a criação de novas capacidades institucionais. Essa abordagem permitirá que se progrida ao enfatizar que, em determinado período histórico, pode haver múltiplas ordens constitucionais, portanto, correspondendo à natureza conflituosa do desenvolvimento constitucional contemporâneo nos Estados Unidos. 
Palavras-chave
Teoria Constitucional; Constitucionalismo Norte-Americano; Mudança Constitucional; Emendas Constitucionais; Mudanças Constitucionais Informais
Referências
Adrian Vermeule, Conventions of Agency Independence, 113 COLUMBIA LAW REVIEW 1163 (2013).
AKHIL REED AMAR, AMERICA'S UNWRITTEN CONSTITUTION: THE PRECEDENTS AND PRINCIPLES WE LIVE BY (2012).
ALFRED, LORD TENNYSON, IN MEMORIAM A.H.H (1849).
ANDREW KOPPELMAN, THE TOUGH LUCK CONSTITUTION AND THE ASSAULT ON HEALTH CARE REFORM (2013).
ARTHUR BENTLEY, THE PROCESS OF GOVERNMENT: A STUDY OF SOCIAL PRESSURES (1908).
ARTHUR SCHLESINGER, JR., THE IMPERIAL PRESIDENCY (1973).
Aziz Z. Huq, The Function of Article V, 162 UNIVERSITY OF PENNSYLVANIA LAW REVIEW 1165 (2014).
Barry Friedman & Scott B. Smith, The Sedimentary Constitution, 147 UNIVERSITY OF PENNSYLVANIA LAW REVIEW 1 (1998).
Brannon P. Denning & John R. Vile, The Relevance of Constitutional Amendments: A Response to David Strauss, 77 TULANE LAW REVIEW 247, (2002).
BRUCE ACKERMAN, THE DECLINE AND FALL OF THE AMERICAN REPUBLIC (2010).
BRUCE ACKERMAN, WE THE PEOPLE: FOUNDATIONS, VOL. 1 (1991).
BRUCE ACKERMAN, WE THE PEOPLE: THE CIVIL RIGHTS MOVEMENT, VOL. 3 (2014).
BRUCE ACKERMAN, WE THE PEOPLE: TRANSFORMATIONS, VOL. 2 (1998).
Curtis A. Bradley & Neil S. Siegel, Constructed Constraint and the Constitutional Text, 64 DUKE LAW JOURNAL 1213 (2015).
DAVID A. STRAUSS, THE LIVING CONSTITUTION (2010).
Daryl J. Levinson, Parchment and Politics: The Positive Puzzle of Constitutional Commitment, 124 HARVARD LAW REVIEW 657 (2011).
David A. Strauss, The Irrelevance of Constitutional Amendments, 114 HARVARD LAW REVIEW 1457 (2001).
DAWN OLIVER & CARLO FUSARO, HOW CONSTITUTIONS CHANGE: A COMPARATIVE STUDY (eds., 2011).
DENNIS J. GOLDFORD, THE AMERICAN CONSTITUTION AND THE DEBATE OVER ORIGINALISM (2005).
ERIC A. POSNER & ADRIAN VERMEULE, THE EXECUTIVE UNBOUND: AFTER THE MADISONIAN REPUBLIC (2010).
Ernest A. Young, The Constitution Outside the Constitution, 117 YALE LAW JOURNAL 408 (2007).
GERARD N. MAGLIOCCA, ANDREW JACKSON AND THE CONSTITUTION: THE RISE AND FALL OF GENERATIONAL REGIMES (2007).
Gerard N. Magliocca, Constitutional Change, in THE OXFORD HANDBOOK OF THE U.S. CONSTITUTION (M. Tushnet, M. Graber & S. Levinson eds., 2015).
HOWARD GILLMAN, MARK A. GRABER & KEITH E. WHITTINGTON, AMERICAN CONSTITUTIONALISM: RIGHTS AND LIBERTIES, VOL. 2 (2013).
HOWARD GILLMAN, MARK A. GRABER & KEITH E. WHITTINGTON, AMERICAN CONSTITUTIONALISM: STRUCTURES OF GOVERNMENT, VOL. 1 (2013).
JACK M. BALKIN, LIVING ORIGINALISM (2011).
Jack M. Balkin & Sanford Levinson, Understanding the Constitutional Revolution, 87 VIRGINIA LAW REVIEW 1045 (2001).
JAMES OAKES, FREEDOM NATIONAL: THE DESTRUCTION OF SLAVERY IN THE UNITED STATES, 1861-1865 (2013).
John F. Manning, Federalism and the Generality Problem in Constitutional Interpretation, 122 Harvard Law Review 2003 (2009).
John F. Manning, Separation of Powers as Ordinary Interpretation, 124 Harvard Law Review 1939 (2011).
JOHN O. MCGINNIS & MICHAEL B. RAPPAPORT, ORIGINALISM AND THE GOOD CONSTITUTION (2013).
Julie Novkov, Understanding Law as a Democratic Institution Through US Constitutional Development, 40 LAW & SOCIAL INQUIRY: JOURNAL OF THE AMERICAN BAR FOUNDATION 811 (2015).
KAREN ORREN & STEPHEN SKOWRONEK, THE SEARCH FOR AMERICAN POLITICAL DEVELOPMENT (2004).
Karl N. Llewellyn, The Constitution as an Institution, 34 Columbia Law Review 1 (1934).
KEITH E. WHITTINGTON, CONSTITUTIONAL CONSTRUCTION: DIVIDED POWERS AND CONSTITUTIONAL MEANING (1999).
Kirti Datla & Richard L. Revesz, Deconstructing Independent Agencies (And Executive Agencies), 98 CORNELL LAW REVIEW 769 (2013).
LAURA F. EDWARDS, A LEGAL HISTORY OF THE CIVIL WAR AND RECONSTRUCTION: A NATION OF RIGHTS (2015).
MARK TUSHNET, WHY THE CONSTITUTION MATTERS (2010).
MELISSA SCHWARTZBERG, DEMOCRACY AND LEGAL CHANGE (2007).
Michael Les Benedict, Preserving Federalism: Reconstruction and the Waite Court, 1978 SUPREME COURT REVIEW 39 (P.B. Kurland & G. Casper eds., 1979).
RANDY E. BARNETT, RESTORING THE LOST CONSTITUTION: THE PRESUMPTION OF LIBERTY (2004).
REBECCA U. THORPE, THE AMERICAN WARFARE STATE: THE DOMESTIC POLITICS OF MILITARY SPENDING (2014).
Richard Albert, Constitutional Amendment by Constitutional Desuetude, 62 AMERICAN JOURNAL OF COMPARATIVE LAW (2014).
Richard L. Hasen, Shelby County and the Illusion of Minimalism, 22 WILLIAM & MARY BILL OF RIGHTS JOURNAL 713 (2014).
Richard Primus, Unbundling Constitutionality, 80 UNIVERSITY OF CHICAGO LAW REVIEW 1079 (2013).
STEPHEN M. GRIFFIN, AMERICAN CONSTITUTIONALISM: FROM THEORY TO POLITICS (1996).
Stephen M. Griffin, Constitutionalism in the United States: From Theory to Politics, in RESPONDING TO IMPERFECTION: THE THEORY AND PRACTICE OF CONSTITUTIONAL AMENDMENT (S. Levinson ed., 1995).
Stephen M. Griffin, How Do We Redeem the Time? 91 TEXAS LAW REVIEW 101, (2012), pp. 108-11.
STEPHEN M. GRIFFIN, LONG WARS AND THE CONSTITUTION (2013).
Stephen M. Griffin, The United States of America, in HOW CONSTITUTIONS CHANGE: A COMPARATIVE STUDY (D. Oliver & C. Fusaro eds., 2011).
STEVEN M. TELES, THE RISE OF THE CONSERVATIVE LEGAL MOVEMENT: THE BATTLE FOR CONTROL OF THE LAW (2008).
WILLIAM N. ESKRIDGE JR. & JOHN FEREJOHN, A REPUBLIC OF STATUTES: THE NEW AMERICAN CONSTITUTION (2010).
ZACHARY ELKINS, TOM GINSBURG, & JAMES MELTON, THE ENDURANCE OF NATIONAL CONSTITUTIONS (2009).
DOI:
https://doi.org/10.21783/rei.v1i1.24
Métricas do artigo
Metrics powered by PLOS ALM
Apontamentos
Direitos autorais 2016 Stephen Griffin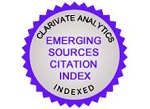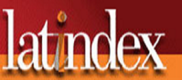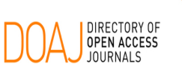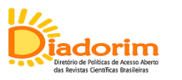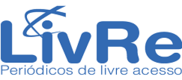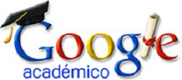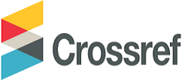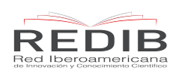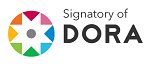 Desenvolvido por: