AS CONDIÇÕES PARA A OBRIGAÇÃO MAJORITÁRIA: REGRA MAJORITÁRIA E CORPO DELIBERATIVO
Resumo
Considerando uma das questões de Georg Simmel, o artigo examina o que confere autoridade a uma superioridade exorbitante em uma situação de decisão coletiva. De fato, há três condições nesse sentido. Primeiro, a obrigação majoritária de uma coleção de decisões individuais somente é possível se este corpo é um corpo deliberativo, isto é, uma entidade coletiva, mas não a mera reunião de indivíduos. Segundo, o custo da decisão não deve afetar o apreço de seus membros pela entidade coletiva. Finalmente, para haver uma maioria legítima, a agregação de preferências deve ser alcançada após uma deliberação; portanto, enfatizando que outras preferências podem existir. Se as preferências são as mesmas ou não resultam da deliberação de um corpo deliberativo, a decisão coletiva aparenta uma decisão compartilhada, esperando-se que seja uma decisão justa. A regra da maioria não é mais relevante.
Palavras-chave
Decisão Coletiva; Deliberação; Majoritarismo; Agregação de Preferências; Tomada de Decisão
Referências
ADAM PRZEWORSKI, DEMOCRACY AND THE LIMITS OF SELF-GOVERNMENT (2010).
Adam Przeworski, Self-Government in Our Times, 12 ANNUAL REVIEW OF POLITICAL SCIENCE 71 (2009).
ALAIN BOUREAU, KANTOROWICZ: STORIES OF A HISTORIAN (S.G. Nichols & G.M. Spiegel transl., 2001).
Alain Boureau, Les moines anglais et la construction du politique (début du XIIIè siècle), 54 ANNALES: HISTOIRE, SCIENCES SOCIALES 3 (1999).
ARISTOTLE, THE METAPHYSICS (J.H. McMahon transl., 2008).
Ben Saunders, Democracy, Political Equality, and Majority Rule, 121 ETHICS 1 (2010).
Bernard Manin, On legitimacy and political deliberation, 15 POLITICAL THEORY 3 (E. Stein & J. Mansbridge transl., 1987).
CHAIM PERELMAN & LUCIE OLBRECHTS-TYTECA, THE NEW RHETORIC: A TREATY OF ARGUMENTATION (J. Wilkenson & P. Weaver transl., 1969).
Douglas Rae, Decision rules and individual values in constitutional choice, 63 AMERICAN POLITICAL SCIENCE REVIEW 1 (1969).
Douglas Rae, The limits of consensual decision, 69 AMERICAN POLITICAL SCIENCE REVIEW 4 (1975).
Elizabeth Anscombe, On Frustration of the Majority by Fulfilment of the Majority's Will, 36 ANALYSIS 4 (1976).
ERNST H. KANTOROWICZ, THE FUNDAMENTAL ISSUE: DOCUMENTS AND MARGINAL NOTES ON THE UNIVERSITY OF CALIFORNIA LOYALTY OATH (1950).
Georg Simmel, The Phenomenon of Outvoting, in THE SOCIOLOGY OF GEORG SIMMEL (Kurt H. Wolff transl. and ed., 1964).
Hans Kelsen, Foundations of Democracy, 66 ETHICS 1 (1955).
HANS KELSEN, THE ESSENCE AND VALUE OF DEMOCRACY (N. Urbinati & C. Invernazzi eds., Brian Graf transl., 2013).
Jane Mansbridge, Deliberation and Self-Interest, in DELIBERATIVE DEMOCRACY AND ITS DISCONTENTS (S. Besson & J.L. Marti eds., 2006).
Jane Mansbridge, Should blacks represent blacks and women represent women? A contingent "yes", 61 JOURNAL OF POLITICS 3 (1999).
JEAN GAUDEMET, LES ÉLECTIONS DANS L'EGLISE LATINE: DES ORIGINES AUX XVIÈ SIÈCLE (1979).
Jean-Jacques Rousseau, The Right of the stronger, in THE SOCIAL CONTRACT AND OTHER LATER POLITICAL WRITINGS (V. Gourevitch ed. And transl., 1997).
JEAN LE BOINDRE, DÉBATS DU PARLEMENT DE PARIS PENDANT LA MINORITÉ DE LOUIS XIV, VOL. 1 (1997).
JEREMY BENTHAM, POLITICAL TACTICS (1999).
JEREMY WALDRON, THE DIGNITY OF LEGISLATION (1999).
JOHN LOCKE, TWO TREATISES OF GOVERNMENT (I. Shapiro ed., 2003).
JOHN ROGISTER, LOUIS XV AND THE PARLEMENT OF PARIS, 1737-55 (1995).
JÖRG PELTZER, CANON LAW, CAREERS AND CONQUEST (2008).
Kenneth O. May, A set of independent necessary and sufficient conditions for simple majority decision, 20 ECONOMETRIA 4 (1952).
LANI GUINIER, THE TYRANNY OF THE MAJORITY: FUNDAMENTAL FAIRNESS IN REPRESENTATIVE DEMOCRACY (1994).
Mathias Risse, Arguing for Majority Rule, 2 THE JOURNAL OF POLITICAL PHILOSOPHY 1 (2004).
MONTESQUIEU, THE SPIRIT OF LAWS (A. Cohler, B.C. Miller & H.S. Stone eds., 1989).
PETER GEACH, REFERENCE AND GENERALITY: AN EXAMINATION OF SOME MEDIEVAL AND MODERN THEORIES (1962).
PHILIPPE URFALINO & CATHERINE VILKAS, LA DELEGATION DU JUGEMENT ESTHÉTIQUE: LES FONDS RÉGIONAUX D'ART CONTEMPORAIN (1995).
PLINY THE YOUNGER, LETTERS (Bk. II, Letter XII).
Stéphanie Novak, Majority Rule, 9 PHILOSOPHY COMPASS 10 (2014).
STEVEN BRAMS & ALAN TAYLOR, FAIR DIVISION: FROM CAKE-CUTTING TO DISPUTE RESOLUTION (1996).
THUCYDIDES, THE HISTORY OF THE PELOPONNESIAN WAR (R. Crawley transl., 2004).
VINCENT DESCOMBES, LES EMBARRAS DE L'IDENTITÉ (2013).
VINCENT DESCOMBES, THE INSTITUTIONS OF MEANING: A DEFENSE OF ANTHROPOLOGICAL HOLISM (S.A. Schwartz transl., 2014).
DOI:
https://doi.org/10.21783/rei.v1i1.25
Métricas do artigo
Metrics powered by PLOS ALM
Apontamentos
Direitos autorais 2016 Philippe Urfalino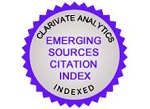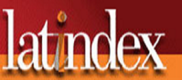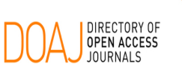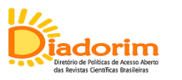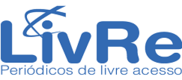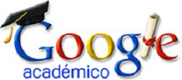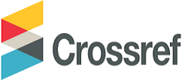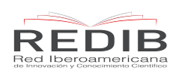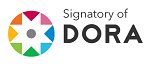 Desenvolvido por: